---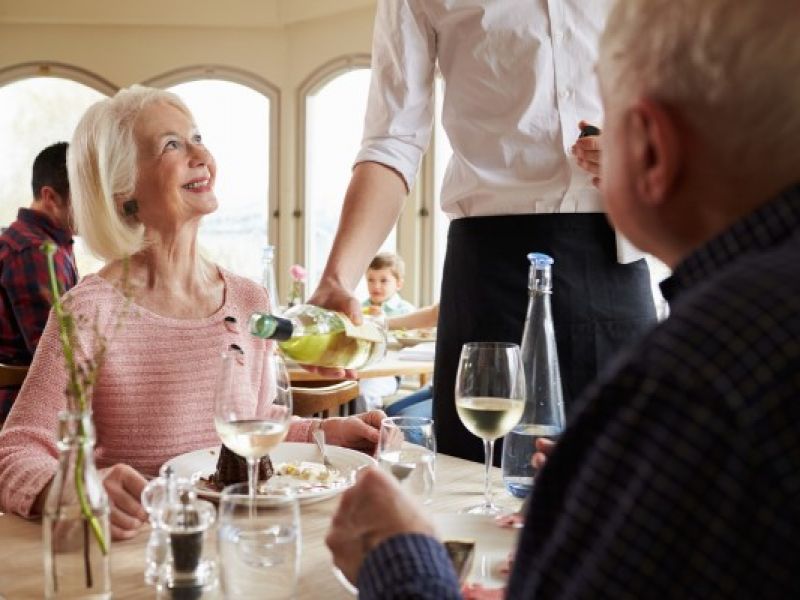 Resort-Style Dining
Experience exquisite dining options and exceptional customer service while dining at Lewisville Estates. Delicious, healthy foods and exciting menu options are prepared by our culinary and dining service team. Every meal is prepared with the freshest of ingredients by our Executive Chef.
Our culinary team brings exciting new flavors to your daily menus. By choosing fresh and seasonal vegetables, our chef prepares meals that nourish residents with the highest quality and best variety of foods throughout the year. Delight in the smell of fresh bread baking, taste soups made from homemade stock, and enjoy a salad drizzled with one of our homemade signature dressings.
Three freshly-prepared meals are provided daily for our residents. Guests may also be invited to dine with you and enjoy the delicious variety of menu selections. Sharing a meal with family, friends and neighbors is an important part of our community, so we are always striving to provide the best dining experience possible.
---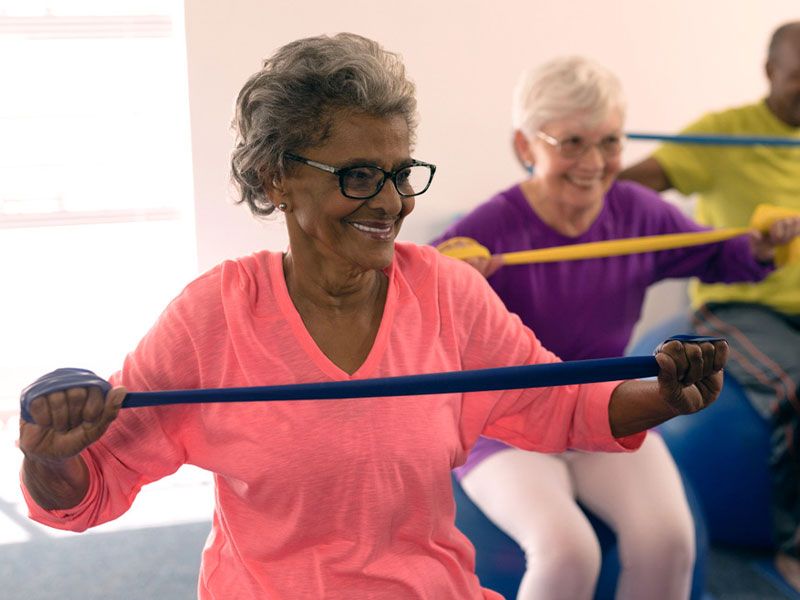 Fitness & Wellness Centers
At Lewisville Estates, our onsite fitness center is available to residents desiring an enjoyable and active lifestyle. Physical activity is a perfect way to stay healthy and improve overall well-being—at any age. You can stay fit and healthy by using the exercise machines, free weights and mats available onsite.
Residents who desire more structured exercise can participate in weekly group fitness classes. Specialized fitness classes give you an opportunity to stay active, while having fun and socializing with other residents. At Lewisville Estates, our onsite fitness center is just one more way residents can live an active and rewarding lifestyle.
Group Fitness Classes Include:
Sit and be Fit
Stretch and Grow
Laugh for the Health of It
Get Fit Where You Sit
Senior Exercise
Yoga
---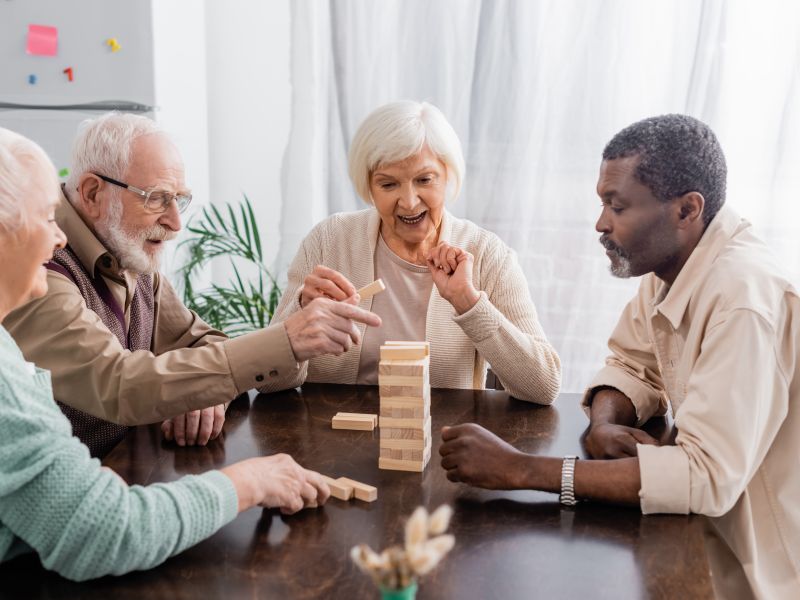 Game & Card Rooms
Care for a friendly game of pool? Come to our Bistro Room for games and card playing with friends and neighbors. Join one of our scheduled game days or start your own in the pleasant surroundings of our comfortable community room.
With regularly scheduled games and activities, there is something for everyone. Our residents are always welcoming new players so be sure to join a bridge club or bingo game, if you're interested.
Scheduled Games Include:
Bingo
Board Games
Wii Bowling
Brain Games
Bridge
Jenga
Mexican Train
Pinochle
Poker
Pokeno
Ring Toss
Trivia
Our senior residents at Lewisville Estates know how to have a good time. You can always find an engaged daily game of some sort in the Bistro Room.
---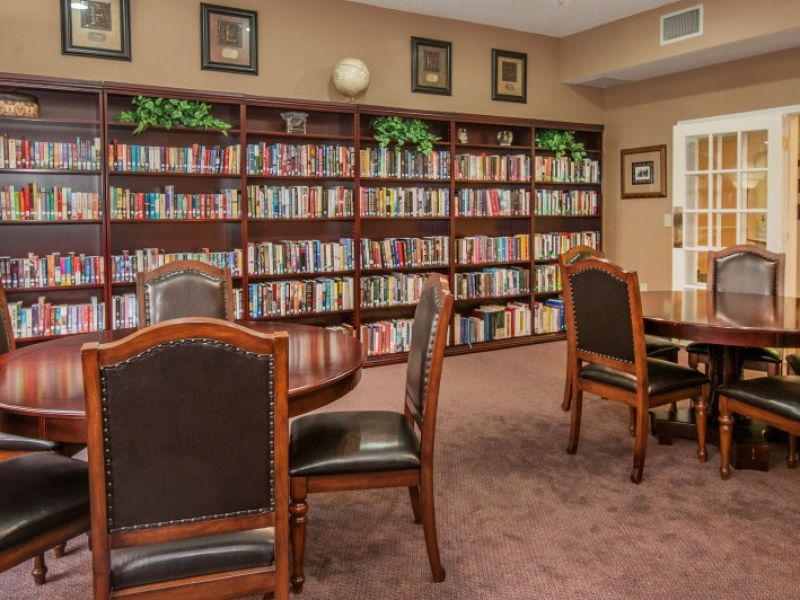 Library & Computer Rooms
Curl up in an easy chair in the cozy ambiance of our fully equipped library and computer room. Use our high-speed computers to go online and check emails, be a part of our Lewisville Estates Facebook community page, and keep up with events and happenings on our website.
Our active senior community provides the lifestyle you deserve with endless activities and events to choose from. Retirement doesn't have to slow you down. At Lewisville Estates, we encourage every resident to live their life to the fullest every day!
---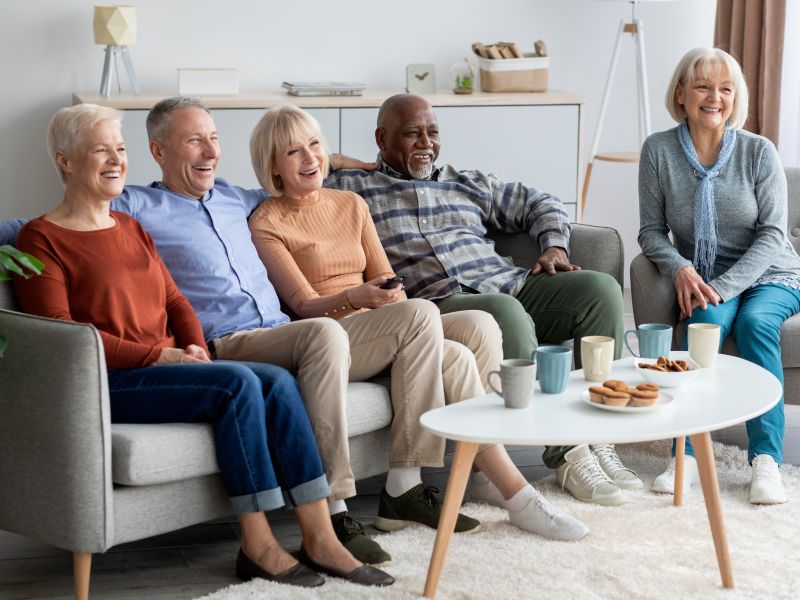 Onsite Movie Theater
Make a date for Movie Night every Friday at Lewisville Estates! Complete with surround sound and roomy, comfortable, theater seating–sit back, relax, and enjoy a classic or a new release feature. Come early for a good seat at this popular, full house event.